Saturday, September 30, 2006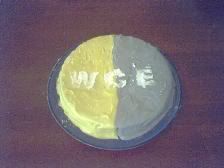 OMG! THE EAGLES WON! WOOHOO! YAHEY! WHEEEEEEE!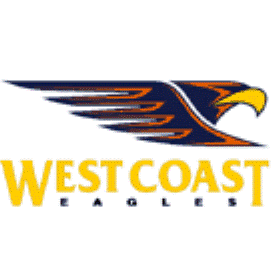 "We're the Eagles, the West Coast Eagles




And we're here to show you why




We're the big birds, kings of the big game




We're the Eagles, we're flying high

"

*runs around screaming and waving her scarf*
Friday, September 29, 2006
This evening I went out to a "fellowship evening for Christian singles" run by a lady from the Cathedral. I was approaching it with a healthy pinch of salt, given that "Christian singles" could mean either singles who just happen to be Christian; or singles who exude Christianness and can't finish a sentence without mentioning God in some way. The latter is *not* my style!
So anyway, I turned up and there were only women there, and I was the only one under 40. Possibly the only under 50, actually. For two hours it was nothing but these women chatting and patronising me (in the nicest way possible, but really, I don't need to be told that I haven't eaten enough crackers!). The only guy we saw all evening turned up about 9:30pm, right before I was going home. Ho hum.
On the upside, one girl my-age-or-a-bit-older-ish turned up at 9, and we clicked in the way one does sometimes. She's a primary school teacher and she was very interested in the fact that I'm doing a teaching degree next year. She told me to give her a call after the school holidays and organise a day when I can come down and have an informal prac in her class (I wouldn't be teaching, just observing and discussing). That's a fantastic opportunity and would give me a taste of next year which I'm really hankering after! So the evening wasn't a total loss after all.
***
Roll on the grand final tomorrow! C'arn the Eagles!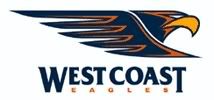 Links to this post
Labels: relationships , religion , teaching
Wednesday, September 27, 2006
What is it with September?! One minute it's January and you've got the whole year stretching out ahead of you; the next minute it's September and you're saying "holy **** I'd better get ready for next year"! This happens to me every September but it never fails to surprise me. I'd better get on with my uni application, it needs to be submitted in a month!

In other news, I managed to successfully insert the code for the new visit counter and map on the lower left-hand side of the blog. Yay! It won't start working until tomorrow.
Monday, September 25, 2006
Well, folks, this is my first post on my first ever blog. I've decided to enter the blogsphere because an insanely busy period of my life is going to commence on the 1st of November, and since I feel overwhelmed just thinking about it, I thought it might be wise to subject other people to it as well :-P.
This blog is going to be the forum for the outpouring of all of my thoughts, adventures and diversions during this time. Watch this space ;-D